i've compiled all songs from Stephenie's playlists she made for each book. MidnighT Sun is included!
enjoy!
oh, and you all should definitely go to Stephenie's page where she talks about each one, mentioning why she chose a song and sometimes who's point of view the song is from. plus the Breaking Dawn playlist was broken down to 3 parts for each 'book.'
over 125 tracks and they are all tagged already!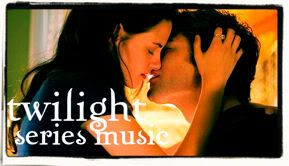 TwilighT Playlist
download here:
http://www.sendspace.com/file/vmuoj9
view Stephenie's page with information for this playlist
here
New Moon Playlist
download here:
http://www.sendspace.com/file/syahsh
view Stephenie's page with information for this playlist
here
Eclipse Playlist
download here:
http://www.sendspace.com/file/tnncea
view Stephenie's page with information for this playlist
here
Breaking Dawn Playlist
download here:
http://www.sendspace.com/file/dhqd9d
view Stephenie's page with information for this playlist
here
MidnighT SunPlaylist
download here:
http://www.sendspace.com/file/r8gyw8view
Stephenie's page with information for this playlist
here
credit: